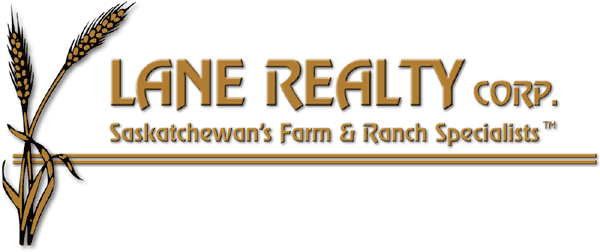 Introducing...

LANE REALTY CORP.
(Farm & Ranch Specialists)

The Lane Family, who own and operate this company, have farmed in the Province of Saskatchewan since 1900, and have been in business in the real estate industry since 1976. We strongly feel that the Province of Saskatchewan has much to offer farming families around the world, and also other parts of Canada. Not only are our land prices the most attractive anywhere in Canada, with a much larger land base than any of the other provinces combined, we have one of the top educational systems in Canada, with a strong agricultural support industry in both the private sector and the Provincial Government departments.
The province being well known for its cereal and specialty crop production is also a leading producer of, and net exporter, in the beef industry. The development of other livestock, such as the sheep and poultry industries is limitless.
We also feel that the Saskatchewan climate has much to offer. Our adequate rainfall combined with our sunshine and changing seasons contribute to this being a great place to live!
Culturally, the two major cities of Saskatoon and Regina both have international airports, advanced university facilities, technical training, College of Medicine, College of Veterinary Medicine, College of Engineering, College of Agriculture. Both cities have cultural centers with auditoriums attracting major performers of all categories from around the world.
On the recreational side, Saskatchewan offers some of the leading hunting and fishing in the world, with yearly visitors from around the world taking part in these sports.We also have many Provincial and Federal Parks, which are known nationwide.
Please refer to our Statistics Page, which lists the agricultural statistics between the provinces of Manitoba and Saskatchewan. These figures were provided by the Statistics Branch Saskatchewan Agriculture and Food, and the Market Analysis Section of Manitoba Agriculture. To date, the Province of Saskatchewan has had very little promotion to other farm families from around the world.
We, the Lane Family, and our capable sales agents throughout Saskatchewan who have all come from farming backgrounds, would like to extend an invitation to you to see the properties we have for sale and show you what Saskatchewan has to offer as both a place to live and to do business.

Please contact us at your convenience:
International Phone: 001-306-569-3380
International Fax: 001-306-569-3414
E-mail & Post Mail: see our e-mail link and mailing address listed below

Sincerely,
Bob Lane
President, Lane Realty Corp.


---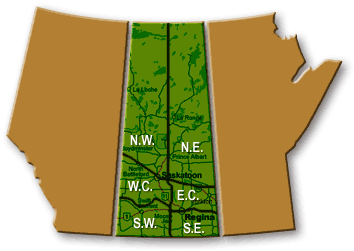 Saskatchewan divided by the No. 2 highway north to south,
the No. 5 and No. 16 highway east to west,
and the No. 1 highway east to west.
---
| Alberta | NW Sask. | NE Sask. | W Central Sask. | E Central Sask. | SW Sask. | SE Sask. | Manitoba |
| Home | Welcome | Immigration | Statistics | Links | List My Farm | Info Request | E-Mail |
---
Copyright © 1998-2022 "Lane Realty Corp.". All rights reserved.
Disclaimer